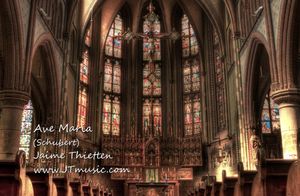 Here is the video for my Recording of the "Ave Maria" (Traditional Prayer in Latin) as well as a Preview of the Song before it's Official Release Date of April 29.
I made this video specific to the unique times in which we are living. My hope is that it will bring you peace and comfort during this time as well as encourage you to spend more time in prayer.
A HUGE Thank You to all of you who took pictures and sent them to me so I could put this video together. And thank you for ALL you are doing to serve us during this time. Please know that you are being covered in prayer.