Hello Friends, 
I hope you are enjoying your summer! It's been very hot here in Idaho but recently we got a refreshing little break with temps in the high 80's and low 90's. Since moving back to Twin Falls I've enjoyed walking the Canyon Springs grade again, catching up with friends as well as spending time with my mom and helping her with projects around the house (last week we stained the deck). Also spent some much needed time away in the mountains with my dad in Stanley Basin and got some water skiing done on Alturas Lake. It's been a great summer so far.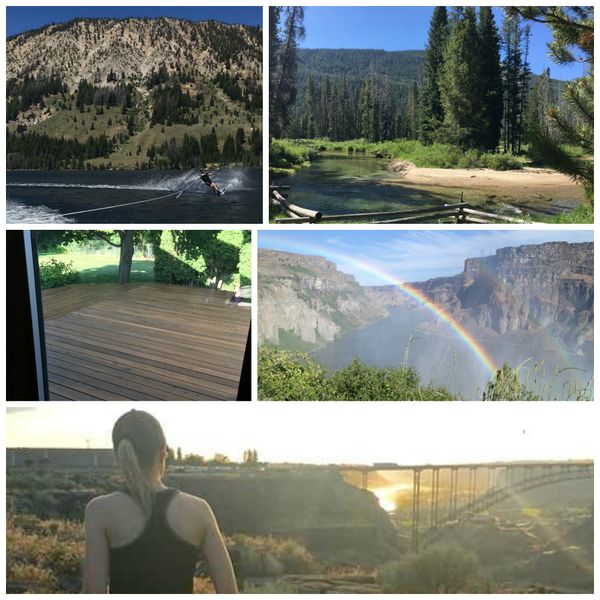 I've been working hard on my music (prepping concerts, booking/ filling my concert calendar and planning a new project for 2018). It feels so good to be getting busy with music again and I'm excited and feel very fortunate to dive back into it full-time. 
Back In The Touring "Saddle" 
The middle of July I was blessed to be able to travel to Weiser and Fruitland, ID to give concerts titled "Celebrating Christ… Celebrating Life". Thank you to all who came to listen. I had such a wonderful time and pray that you were all blessed and encouraged by the music and the message. I often come away from these events feeling more blessed than my audience, but the things you share with me after each show reminds me how God's hand is touching us all.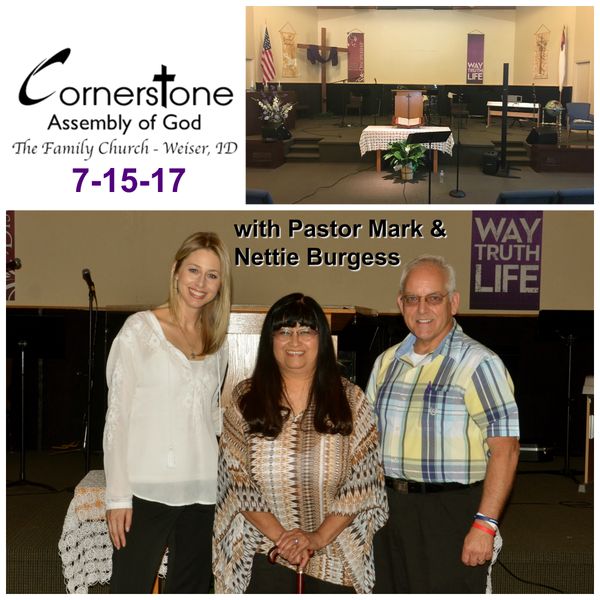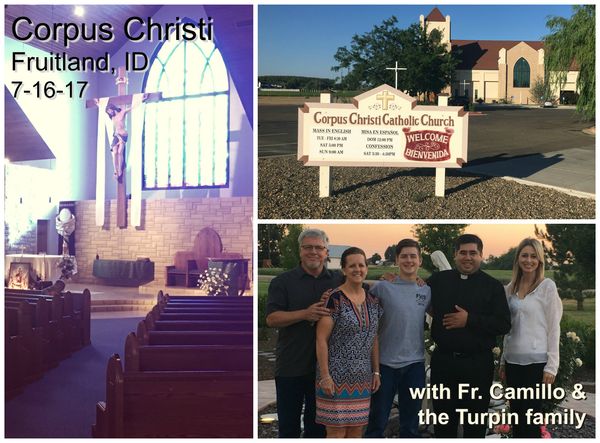 Thank you to Pastor Mark and Nettie of Cornerstone Assembly in Weiser, ID and Fr. Camillo, Deacon Tom and Tina Turpin of Corpus Christi Catholic Church in Fruitland, ID for inviting me to come share. May God bless you and your members/ parishioners as you continue to love and serve the people in your communities and beyond.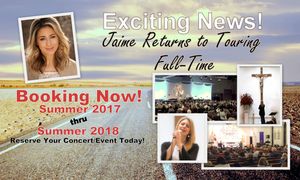 TO BOOK A CONCERT WITH JAIME...
Hubby's Medical Update 
Since we moved back to Twin Falls the last week of May, Pete has been able to rest and not worry about anything except for the 2 summer classes he's finishing up for his Master's Degree in Social Work through Utah State University. He commutes to Brigham one day each week and only has 2 more weeks to drive down until he is officially FINISHED WITH GRAD SCHOOL!
What a relief and what a blessing that he is going to finish while dealing with these medical issues since January of 2016. He is such an amazing man. Pulled straight A's the entire time (except a B in one class). Smarty pants. I'm kind of proud of him (wink).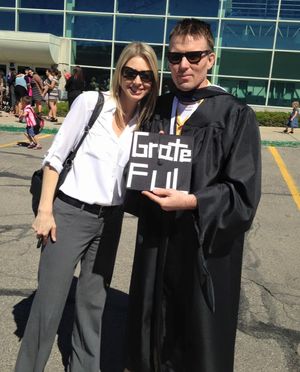 Once he finishes, the only thing he will have to deal with is getting better. For the past 3 weeks, we've been seeing a new Neurologist, what a blessing! He put him on a few new meds to try and decipher whether he has Trigeminal Neuralgia or Hemicrania Continua. Neither are great diagnosis, but for now, it's a 2-month waiting game on the new meds to see how it affects his pain levels. After that we should have a clearer path to treatment than the medication guessing game we have been playing. Thank you so much for your support and prayers flowing in. I don't know where we would be without you.
Have a safe and blessed summer!
Jaime