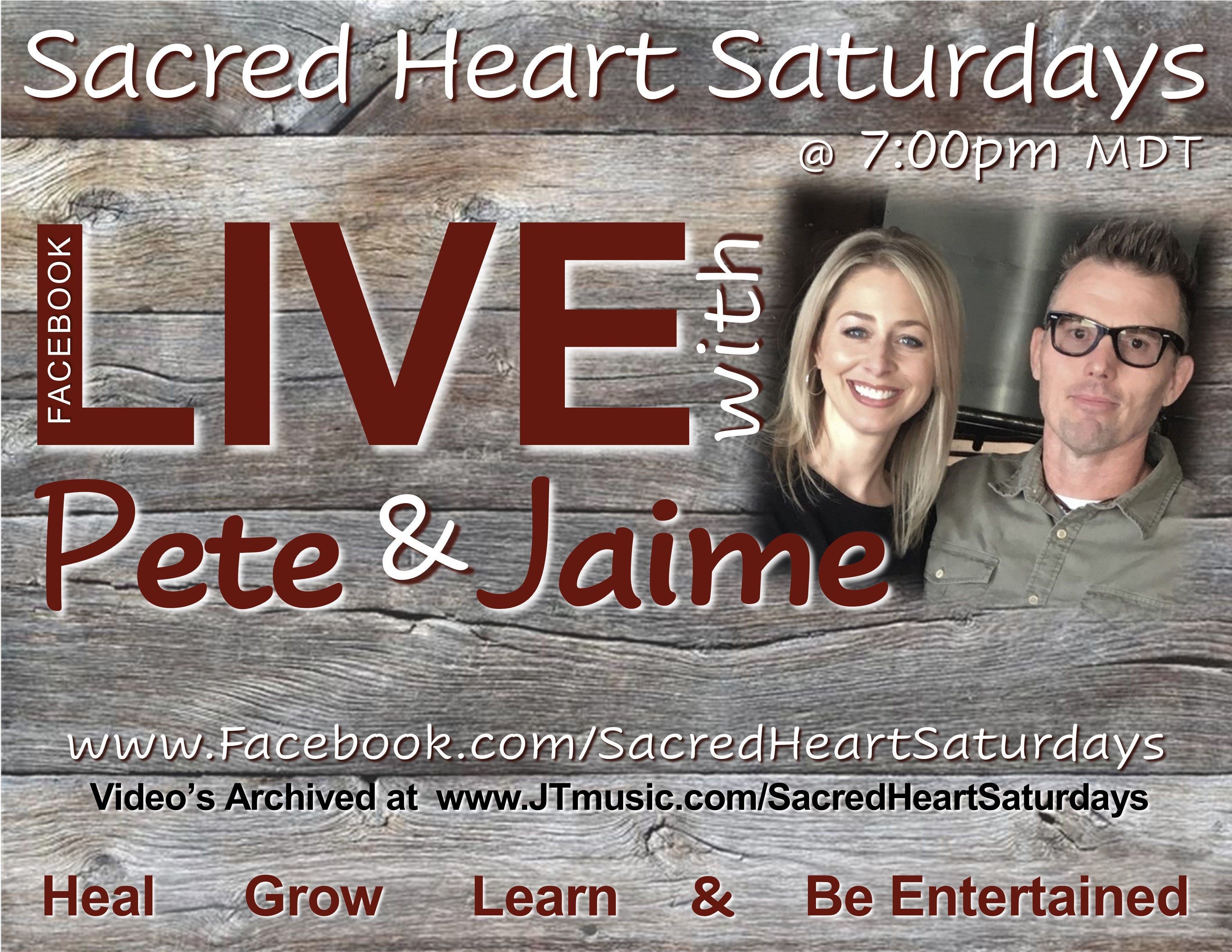 Join Pete and Jaime for their weekly show "Sacred Heart Saturdays!" This is the start of a shared ministry between this dynamic and offbeat couple that has been in the works for some time. Tune in every Saturday and enjoy witty banter, current events, the weekly gospel reading, a "why do Catholics" segment and music from Jaime. 
The purpose of this ministry is to help people heal, learn and grow. These shows are just the beginning of some exciting things to come as Jaime and Pete set out on a new adventure and pray/dream their way into the next chapter of their lives which includes a much larger ministry in Southern Idaho aimed at helping young people during difficult transitions. More information on that "dream" will come as things unfold. 
Tune in Saturday nights and consider booking Jaime and Pete for your next Parish mission or church retreat. 
First live show will be June 6, 2020!!!!!!
These LIVE Show's will be archived on the Types of Events Page under Sacred Heart Saturdays.