Hi Friends! 
Oh my goodness! It's May! I apologize for not getting a newsletter update out since February. Things have been very busy as I wrap up my last semester working for St. John's Student Center at ISU and also work to fill my concert calendar to head out on the road starting mid-July.  Wrapped up in all of that is preparing for yet another move for us, (back to Twin Falls, ID where we can be closer to family while Pete takes this next year to rest and try to get on top of the pain from the Trigeminal Neuralgia).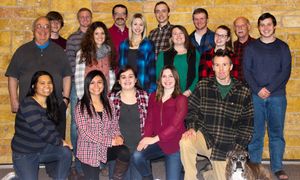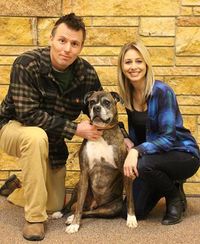 Thank you St. John's and the wonderful people 
in Pocatello for a great 3 years. 
 
Pete's talk/presentation on "Making Sense Out of Suffering" 
While this past year has been hard for us, we've learned so much going through the process of dealing with chronic pain. Pete was able to give one final talk/presentation this past month before he takes a long break. The talk was titled "Making Sense Out of Suffering". I've attached the video link for you to watch if you would like. Even though he was in a lot of pain that day, he was able to get through the talk thanks to a lot of prayers from a lot of people who knew he was presenting that night. 
I think it is one of the best talks he has given and I hope you have time to watch it. 
I am so proud of Pete and blessed to be his wife. 
CLICK HERE FOR VIDEO 
(link to Pete's Talk "Making Sense of Suffering") 
 "Not only so, but we also glory in our sufferings, 
because we know that suffering produces perseverance; 
perseverance, character; and 
character, hope. 
Romans 5:3-4 
How to Bring Me to Your Area to share a concert/presentation 
It is an honor and privilege to be the one who will be able to support us this next year as Pete takes the year off to get better. I am so excited to get back out on the road again and share my music full-time. Please contact me so I can save a date for you as I would love to come to your area.  booking@JTmusic.com  or visit my website contact page https://jtmusic.com/contact 
Secured Concert Dates So Far... 
2017 
July 15  Weiser, ID (Cornerstone Assembly of God) 
July 16  Fruitland, ID (Corpus Christi Catholic Church) 
Sept 16 Eagle, ID (Wedding/Private Event) 
Oct 6   Boise, ID (Catholic Educators' Conference) 
2018 
Feb 24-26  Nampa, ID (St. Paul's Catholic Church) 
Mar 9-14 Pennsylvania (Open Dates) 
Mar 16-18 Waynesboro, PA (St. Andrew the Apostle Catholic Church) 
We are currently working on securing specific dates in... 
Florida, Texas, Montana, Arizona, Ohio, Washington, Nevada, Utah and Kentucky. 
If you live in these areas please contact us so we can work you into the tour while I'm there. 
Have a wonderful and Blessed month. 
Jaime