I'm So Excited to be part of this Virtual Event on Sunday May 31st!  Put it on your Calendars and Register Today!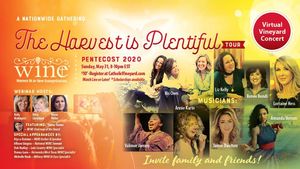 The concert will be a webinar in the WINE Virtual Vineyard with hosts: 
Kelly Wahlquist 
Kitty Cleveland 
Marie Miller; with special guest appearances by 
Teresa Tomeo 
This event will combine stories and songs, teachings from Scripture, and inspirational witnesses of what it means to be "women in the new evangelization." The goal is to welcome, encourage, and inspire our audience while elevating our beautiful sisters in Christ who have shared their incredible musical talent with WINE over the years. 
Date: May 31, 2020 
Time: 8 PM – 10 PM, EST 
Location: WINE Virtual Vineyard 
Register HERE:  https://WINE.webinarninja.com/live-webinars/297571/register 
Cost: $10 (scholarships available)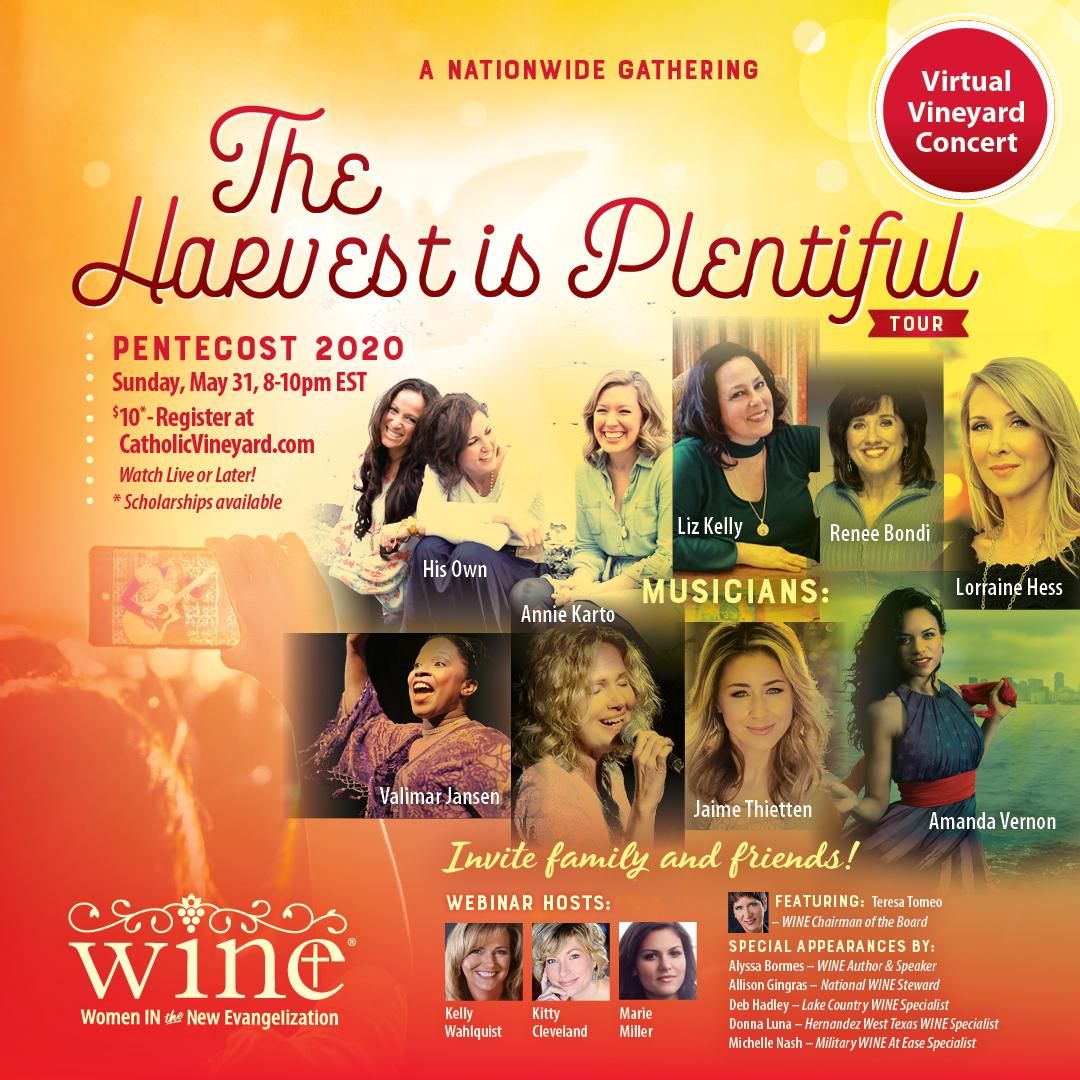 Call Your Friends Today!  
Invite them to Join you on Sunday, May 31st  
— Virtually or 6 feet Away.  
It is going to be a spectacular event...  
So, please don't delay!  
 *Please excuse our Dr. Seuss moment, perhaps just perhaps, two-plus months in quarantine is starting to affect us (just a little bit).