Hi Friends, 
Fall is upon us, although snow did hit parts of the country these past few weeks. I'm choosing to look at it as a blessing because it managed to put fires out across the Northwest. Prayers answered, thank You Lord! You are faithful! Fall is my husband's favorite time of year. Fall colors, temps drop, and Pumpkin Spice EVERYTHING arrives on the shelves. I like it too, especially living in Idaho. Such brilliant beautiful colors surround us. 
Fall pictures from Idaho courtesy of Todd Nichols Photography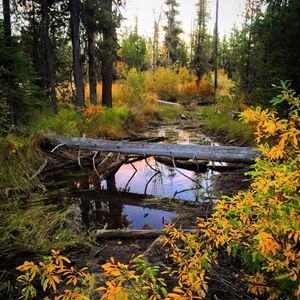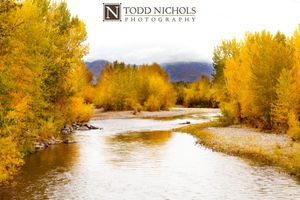 www.ToddNichols.com
(Todd took my photos for the last 2 albums - If you need pictures, these are the people to call)   
Reflection from Jaime 
It's a blessing to have this fall beauty amidst the tragedies we've seen this past month. Hurricane's,  Earthquakes and Fires devastating communities, the horrible event in Las Vegas and the hateful words being flung around social media. What a mess. It's so easy to get discouraged and anxious about everything going on around us. And it even easier to get sucked into the negativity that gets flung around television and social media which is why I feel blessed that God is still speaking to us and trying to get our attention during this time. The 2nd reading at Mass this past weekend was Philippians 4:6-9 and it was perfect timing. 
6. Brothers and sisters: Have no anxiety at all, but in everything, 
by prayer and petition, with thanksgiving, make your requests known to God. 
7. Then the peace of God that surpasses all understanding 
will guard your hearts and minds in Christ Jesus. 
8. Finally, brothers and sisters, whatever is true, whatever is honorable, 
whatever is just, whatever is pure, whatever is lovely, whatever is gracious, 
if there is any excellence and if there is anything worthy of praise, 
think about these things. 
9. Keep on doing what you have learned and received and heard and seen in me. 
Then the God of peace will be with you. 
Me?... get anxious? Boy, I really needed this verse and it's amazing when God sends us what we need right when we need it. God wants to give us that peace that surpasses all understanding. I long for that peace, don't you? And I LOVE the reminder in verse 8 because so often we fix our eyes on things that are not pure, not honorable, not lovely or gracious. No wonder we are anxious and angry and find it so easy to say hateful things to or about others. I know that until I can really grasp and to put into practice what this passage is saying, I will continue to be anxious, longing for peace. 
Viruses (yes… 2) Knocked me Down 
I have been pretty ill the past couple of months and have seen more Dr.'s and taken more pills and supplements than I ever care to see or take again. I am finally starting to feel human after having 2 viruses hit me one right after the other. I can't tell you how excited I am to be able to get back to my daily routine and get busy again. Unfortunately, because of the illnesses I had to postpone 2 concert dates this past month. But God is always 1000 steps ahead of us and the blessings that have come out of all of this only remind me even more that we serve an Awesome God! I am so amazed at how God orchestrates everything, taking what I feel is a complete "fail" and makes something wonderful out of it (in not just my life but in others lives as well). 
A Few Advent and Lenten Dates Still Open 
The calendar is continuing to fill up. I have a couple of dates left for Advent. If you are interested in me coming to share with your parish, contact me ASAP so I can get you on the calendar. 
November 25-28 OPEN  
December 1 - Eagle, ID (Private Event)  
December 2-3 - On Hold (Southern Idaho)  
December 7 - Idaho Falls, ID  
December 9&10 - Billings, MT  
Dec 11, 12 &13 OPEN (SW Montana or Southern Idaho)  
December 16&17 - Spokane Valley, WA  
December 18 - On Hold (Central Idaho)  
December 20-23 OPEN 
Sharing Music from the New Christmas CD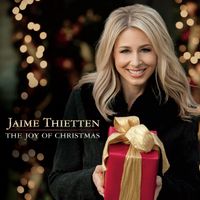 Reserve your Concert Date today 
Click the Contact Page above 
Have a wonderful October and I look forward to seeing some of you this Advent as I head out on tour through Idaho, Montana and Washington.  
Blessings to you. 
Jaime