Happy Easter!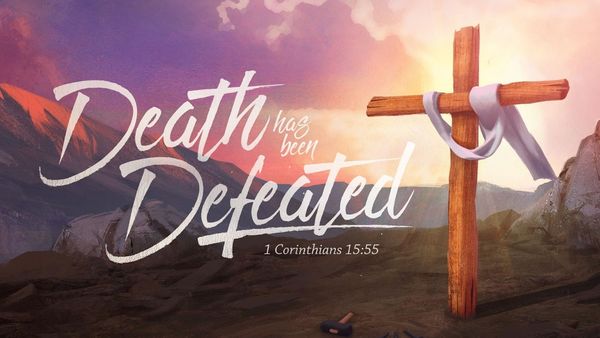 What a beautiful time we have each year to look at Christ's sacrifice as He took on our sins at Calvary. Then we have Sunday to celebrate His victory over death. Death has been defeated and we now have the hope of living with Him forever. What a joyous day! 
This past week has been tough. 
Two of my dear friends each lost family members. One was the father of a friend and one was the son of another friend. My heart is absolutely broken for both families as they make funeral plans. I know that it's even harder to make these plans over a Holiday. But what a beautiful Holiday to celebrate these precious lives. What a beautiful time we have to reflect, that this is not the end. 
We have the hope of that wonderful day when we will meet again. That hope is what holds us together. That hope is what gets us through such difficult times. That hope needs to be shared with a world that is hurting so badly. Hold on to that Hope. 
This Easter, remember what Christ did for us, and that His love will get us through anything if we stay close to Him. Death has been defeated. 
Join me in Prayer 
Lord we look forward to you coming to take us home 
and away from the pains of this world. 
Thank you for what you did for us. 
Thank you for your love and your mercy and your graces 
that pour out on us each and every day. 
Help us to be thankful for what we have 
and to take time for those we love. 
Be with us and guide us as we continue 
to be your hands and feet to those in need. Amen
Friends, if you could please pause for a moment and say a prayer for these two families, I would appreciate it. Hughes and Heil are the last names. Pray that God will give them peace and comfort. Pray that He will fill the hole that has been left in their lives with these losses. Pray that we as a community can see opportunities to reach out to those in need. Thank you. 
Have a Blessed Easter (remember it doesn't end on Monday). We have 50 days to celebrate. 
Jaime